January 24, 2020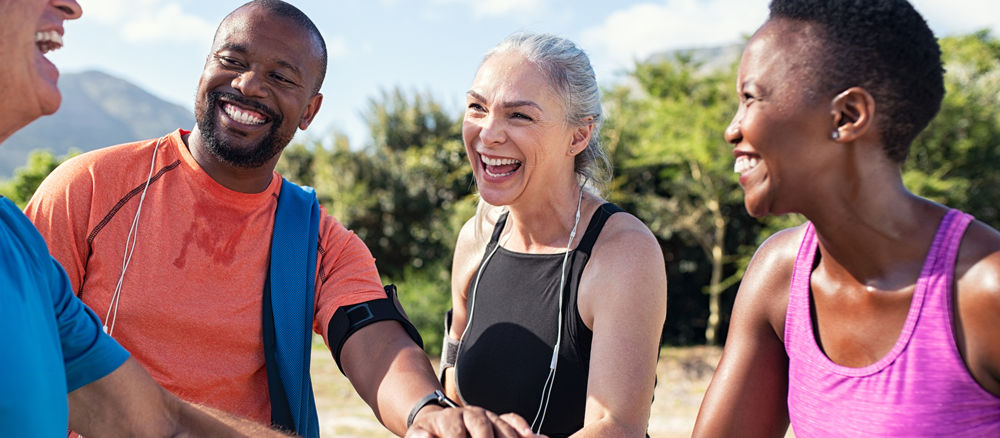 What is a master? In running terms it's anyone who is over 40 years old. If you just turned 40 you may find that classification "interesting" to say the least. After all, your 30s and even 20s are still in the rearview mirror, and master just sounds ... well, old.
But once you start reaching your 50s and higher, you start adapting to that term. For me, I use it as an excuse. "Of course, I can't run that fast anymore. I'm a master."
However, I have found some masters are still crushing it. Even giving some runners, not even near that age group, a real run for the money.
As many of us age, these fit male and female runners give the rest of us some cachet. Heck, there may even be something we can learn from them. Here are a few tips from a Runner's World interview with 56-year-old Marisa Sutera Strange. In August 2019, she won the national masters 5K age-group title in Atlanta in 18:38. And a week later, she ran the road mile championships in Flint, Michigan, in 5:27.18, an American age-group record.
USATF named her the masters 55–59 division road runner of the year. What are her master tips? The physical education teacher learned to be nicer to herself, to take the pressure off at races, and to be grateful that she's out there. Here's what she had to offer:
I used to run in the morning, early morning.But I found that I was getting injured a lot. I wasn't warmed up, I was rushed, I was worried about getting to work, when my kids were younger, I had to get them on the bus. It just became unpleasant. It took the fun away from running. I moved it to after work. The only problem is, there are times you can be so tired. So I said, "You know what? It's going to be slow today. And that's okay." I think that's part of respecting your body and really listening to your body, knowing it's okay to have those days.
When you're younger, you push through; that's how you were trained. In high school, and college, you do it, no matter what. As you get older, it's such a fine balance. Of course you want to push yourself to your optimum. But at the same time, you have to respect your body. And it's really hard.
We all have these watches now—you clock everything and you see how far you go and how fast you go and you get really wrapped up in this. I don't even look at it. It's about being outside, the quiet of winter or the sounds of summer.
I usually run six days [per week] if I can. I have a lot of easy days. I had a friend that helped coach me and turned me on to the Jack Daniels method. That's basically what I use. He was like, "You need to slow down your runs, your easy days need to be really easy. Even your tempo runs need to be easier." I was doing everything way too hard.
People run where they want to beat instead of running where they're at. When you're older, you really have to run where you're at. [Running harder] doesn't always translate to faster performances; sometimes it translates to an injury. So it's kind of like an acceptance of where you are.
I try to do one interval workout, a tempo run, and a long run each week. Not really long—10 miles. I'm more worried about overuse of my body. I've been running since I was 12. I'm trying to preserve myself. I do it really slow, over 9-minute pace.
I took a lot of pressure off myself this year.Just get to the starting line and see what happens. I just love this sport so much, I thought, I'm going to change my mindset for the races. It's really hard to do. You put so much effort into all the workouts. You travel, you spend money, you go to things, sometimes you take days off of work. You get there, and sometimes you feel all this pressure because you should do it at a certain level. It was taking away from the races. It was like I didn't want to go to these things because of this pressure. But then I'm missing out. You do have to just remember the whole journey of the workouts and the traveling and enjoy being around the masters runners. That's what's fun for us.
Truly an inspiration. Keep on going, Marisa!