An Easy Way to Add Interaction and Competition to Your Treadmill Workout
January 13, 2022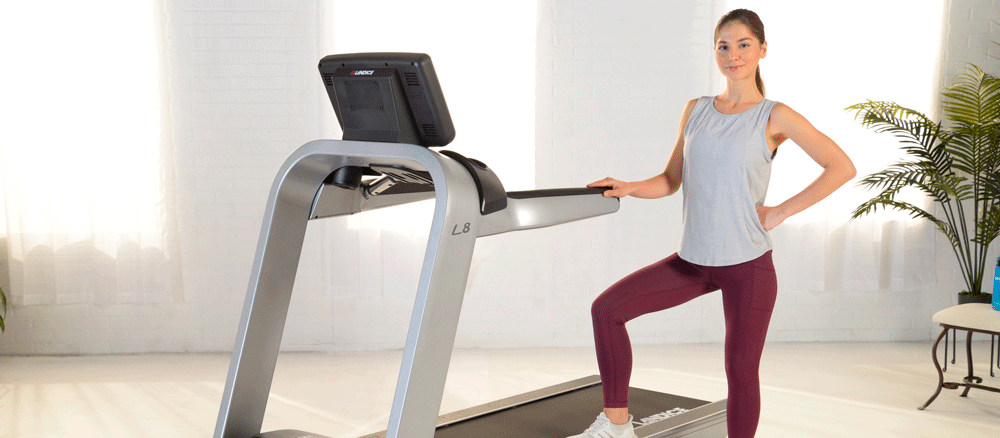 Are you looking to make your treadmill exercises more fun and interactive? It can get pretty boring when working out alone in your home gym. Let's help you find more variety on your treadmill and help you sustain your 2022 fitness resolutions!
Many people appreciate the qualities of a treadmill as it is not complicated and offers a quick workout that helps burn calories faster. However, when things become too predictable, it's best to make your training sessions more fun. Also, there is less to no competition with more people training at home. It can make your training too slow without the typical psyche you receive at the gym.
Equally important, adjusting your treadmill exercise will boost your workouts and enable you to make the most out of it by avoiding the usual boring stuff. If you want to feel the burning love again with treadmill moves, then check out these top ways to spice up your treadmill workouts.
Use Treadmill Apps
Almost everyone would attest that staying motivated when running indoors can be challenging. But, it is the only way to stay healthy amidst issues such as lousy weather, blazing wildfires, and COVID-19. There are numerous benefits to running on a treadmill, as even most diehard outdoor runners use it from time to time.
Luckily, running on a treadmill can be fun and satisfying with the right tools. You can get more motivation to run on your treadmill by getting the right workout apps that bring the best coaches and competitors right next to you wherever you are.
The apps connect you with coaches, friendly competitors, group camaraderie, and many courses that you would never have thought existed. There are many apps you can use for free. Download your favorite and watch the miles fly by as you compete with real athletes dedicated to making your exercise fun and productive.
Do the TV Commercial Challenge
This is a new way to use your time effectively and enjoy your training session. If you can watch TV when on your treadmill, you can use it for this challenge to stay motivated about your workout.
Almost everyone finds TV commercials annoying, especially when watching their favorite shows. This challenge is a fun way to work around commercials by changing the pace on your treadmill every time a commercial comes on. You can increase your incline or go faster to work harder when a commercial comes on and reduce your speed when it is over. It is advisable to always remain within your fitness level to achieve great results and avoid straining the body.
Run Intervals
Treadmill intervals will enable you to stay motivated when alone in your home gym. You can achieve this by varying your speed and changing your workout style to relieve the boredom of the treadmill. Some typical intervals to do are:
Fartlek Workout: This is a fancy way to speed up your workout. You can randomly select a period when you run faster and slow down. For example, you can use music to spice up your exercise by changing genres. You will go faster and slow it down with a genre with slow beats in one genre.
Interval Workout: Set your intervals using a stopwatch, then program yourself to work within these periods. You can run faster for two minutes, then slow it down in the next two minutes. Repeat the same until the period you set is over.
Finding the Right Equipment for Workout
Treadmills offer a fascinating and easy way to work out. At Landice, we are committed to creating the world's most durable, technologically advanced, and uncompromisingly easy-to-use treadmills that you can use for your workouts. Contact us today to learn more about our products.