Top Gift Ideas for Runners: The Ultimate Guide
December 24, 2022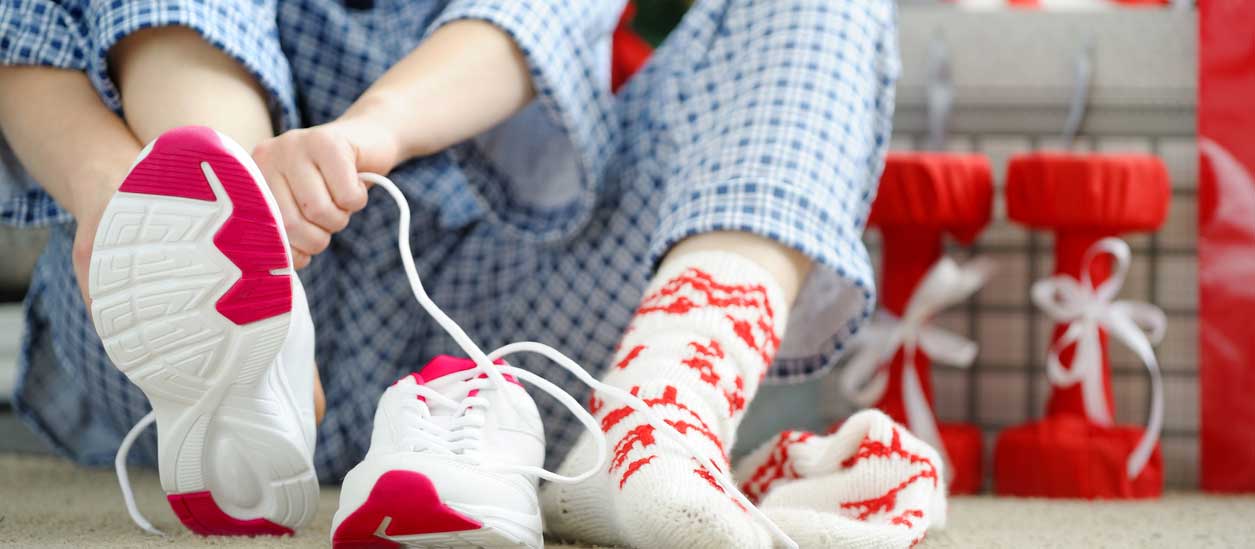 If you're looking for the perfect gift to get a runner in your life, look no further! Running is an incredibly popular form of exercise, and there are plenty of fun and helpful gifts that will help any runner enjoy their hobby even more.
Whether it's something special for holiday occasions or just to show admiration and appreciation, check out our guide to some great gift ideas for runners. From must-have running gear and equipment to thoughtful keepsakes that runners can cherish forever. Here's a list of top gift ideas for runners:


An Online Training Program
An online training program is a great way to help runners reach their goals. Whether they're running their first 5K or aiming for a faster marathon time, an online program provides them with step-by-step guidance and support.


A GPS Watch
A GPS watch allows runners to track their runs and monitor their progress. With features like a heart-rate monitor, calorie counter, and pace calculator, a GPS watch is an invaluable tool for serious runners.
A Massage
After months of hard training, runners can benefit from a relaxing massage to help them recover. Gift certificates are available at many spas and massage centers, so you can let your runner decide which type of massage is best for them.
A Foam Roller
Foam rollers are a great way for runners to help reduce soreness and improve flexibility. They can use it before or after a run, making it an essential equipment for any serious runner.
Race Entry
If your runner is training for a race, why not give them the gift of entry? A race entry fee can be pricey, but it's an incredibly thoughtful gesture and one that will definitely be appreciated.
Running Shoes That Are Specifically Designed for Their Foot Type
Running shoes are an essential part of a runner's gear. Finding the right pair specifically designed for their foot type can make all the difference in their running performance.
A Rubberized Training Mat
Mats provide extra protection for your training equipment and for the floor they sit on. They help reduce dust intake from important mechanical elements of your workout machine. And, they also can serve as a comfortable place for additional floor exercises, especially when doing some cross-training work with your workout equipment.
Hydration Gear
Runners need to stay hydrated while they train, so a gift of hydration gear is always a great idea. Look for a lightweight water bottle with an insulated pouch or a running belt with built-in drink holders.
Foot Massager
Running can be hard on the feet, so why not give them the gift of relief? A foot massager helps to reduce pain and soreness, making it the perfect present for any runner.
Heart Rate Monitor
For serious runners, a heart rate monitor can be an invaluable tool in tracking performance and helping to reach peak performance levels. Choose one with easy-to-read displays and Bluetooth connectivity.


Journal For Runners
Help your runner keep track of their progress with a journal specifically designed for runners. Look for one with pages for tracking miles, time, and distance, as well as personal reflections.
New Outfit or Accessories To Wear While Running
Show your support by giving them a stylish new outfit or accessories to wear on their runs. There are many options, from hats, shirts, and shorts to socks, running tights, and more.
Running Gloves
Running gloves can make runs more comfortable, particularly in cold weather. Look for a pair with breathable fabric and adjustable straps that provides warmth without compromising mobility.
Put a Smile on the Face of Your Runner
If you have a runner in your life, any of these gift ideas will surely put a smile on their face. With so many choices, you can find the perfect present to match any budget. And if you're still unsure, contact us at Landice, and we would be more than happy to help you