Have You Tried a Virtual Race?
July 09, 2020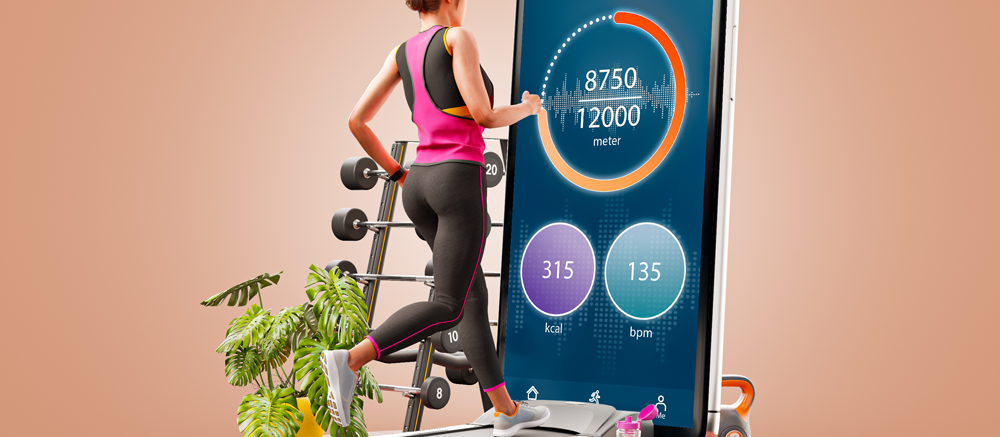 Hello! How is everyone doing? I know, just when things were looking up it seems, as of now, more spikes are occurring. This definitely highlights how we really are in this together.
Something else we can be together in is training and racing.
Yes, that's right. With some cool technology, creative thought and the will-power runners have naturally, people are figuring out ways to keep their spirits up and competitive grit on during this 2020 pandemic.
From professional athletes to weekend warriors, there's been a new explosion in virtual racing and training. So, all the miles you're logging on your treadmill while in quarantine doesn't mean you have to miss that race you were training for - sort of.
virtual distancing
According to the New York Times, runners are turning to technology as they search for ways to train, stay connected with teammates and compete.
Some have kept it simple, logging workouts and training plans in shareable Google documents or spreadsheets to stay in touch with their coaches. Other runners are using popular social fitness apps like MapMyRun and Strava, which saw a record 3.4 million downloads in May.
And some coaches and race organizers have innovated after being forced to scrap plans for prestigious track meets, massive marathons and the Tokyo Olympics, which were delayed from this summer to 2021. They're making the best of a time without in-person competition by hosting virtual races and pitting runners in different states — or even continents — against each other.
Even for athletes who don't rely on the sport to make a living, running with friends and competing in races was a steady, familiar part of life that was ripped away — and they're looking for ways to reconnect.
The Instagram for Runners
Many of them are using Strava, an app that allows runners to interact with each other by giving "kudos" on a friend's workout. They can also compare times on specific segments of a running route and join clubs and challenges.
Facing the possibility of no in-person races this fall, the New York Road Runners, the organization that hosts the annual New York City Marathon, canceled this fall's marathon — and moved a version of it online.
In October, marathon entrants will have a two-week window to run the 26.2 miles on their own and log the result on Strava as tracked by their phone or GPS watch. Times will be compiled on a N.Y.R.R. leaderboard.
And while the N.Y.R.R. has seen an increase in virtual running attendance - 22,000 finishers in its two virtual race events this year, up from about 15,000 in 2019 - this still doesn't compare to actually putting your toe on the line and being should-to-shoulder with fellow competitors.
While we all miss that human connection, I, for one, am thankful that technology and some ingenuity offers something to train for and stay motivated. We will all get through this, but it's a marathon, not a sprint.
Stay well!