7 Best Forms of Cardio As You Age
May 02, 2022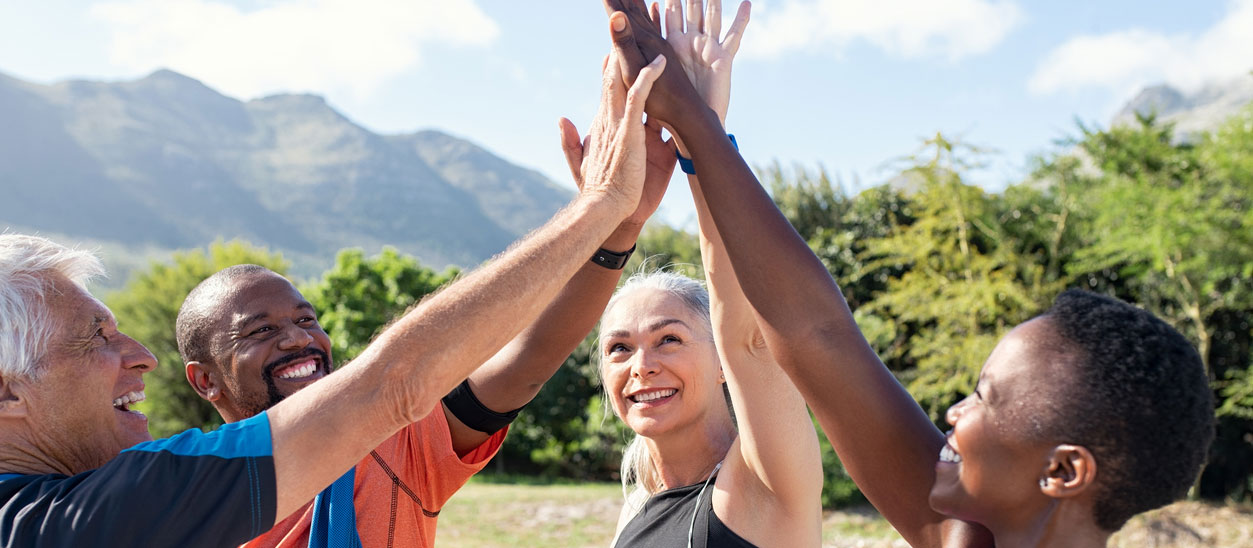 Exercise and nutrition are essential parts of a healthy lifestyle throughout your life, and as you age, requirements are ever-changing. As you get older, you might be self-convinced to cut back on your exercise routine, but getting enough cardio exercise is important no matter what your age is.
Not only does cardio strengthen your heart and lungs, it gives you more energy, sharpens your mind, helps you manage your weight, and can also reduce symptoms of anxiety and depression.
While not all of us may have access to home gym equipment or belong to a local gym, many of these cardio routines can be done almost anywhere. Here are 7 of the best cardio workouts you can follow as you age:
1. Swimming
Swimming is one of the most beneficial types of exercise you can do for cardio health, strength, and longevity. Swimming has probably the lowest impact on the joints, and working on your breathing pattern is important in order to maximize your heart rate. Remember that swimming is completely weightless, which essentially means it doesn't add to the wear and tear on your joints like many other exercises tend to do through impact. This is therefore a very good cardio exercise that you can carry on with as you age and can be done at a pool, look or open ocean.
2. Walking
Walking is an effective cardio exercise for all ages, especially for seniors. Doing this on a treadmill can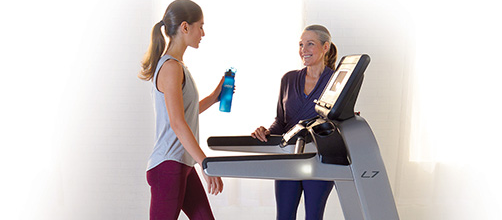 be a safe alternative during inclement weather or at night. Wherever you do it, walking can challenge the body's proprioception or awareness of itself in space. Walking in different types and forms of terrain can improve your strength, agility, and balance for safer movement as you age. In addition, using the incline mode on your treadmill can provide similar challenges and work different muscle groups.
3. Cycling
Cycling is a great form of exercise that can get your heart pumping and build muscle without putting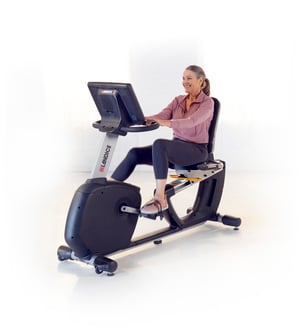 too much stress on your joints. If you're thinking about taking up cycling, there are many options from using a bicycle for commuting to purchasing your own exercise bike for the home since it does not take up much floor space.
4. Chair Yoga
Chair yoga is a low-impact form of cardio exercise that usually improves muscle strength, mobility, balance, and flexibility. These are crucial health aspects for seniors. Chair yoga also provides less stress on muscles, joints, and bones than most conventional forms of cardio exercises. As an added benefit, this form of exercise has been shown to improve mental health in older adults.
5. Dancing
Dancing is a fun activity as well as an effective cardio exercise for those aging. Partner dancing is usually preferred among older adults but you can start with almost all dancing styles. Dancing is categorized as being a low-intensity to moderate-intensity cardio activity.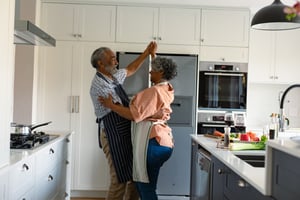 Individual dancing styles, like hip-hop or ballet, are more challenging and can be considered for adults with higher mobility. If you really enjoy dancing, you can check whether classes are available at local studios or community centers. Dancing can also offer you the opportunity to socialize, get out, and enjoy a good cardio workout at the same time.
6. Jump Rope
When you hear about jumping rope, probably it reminds you of your early days as a teen. Nevertheless, jumping rope is a low-impact cardio exercise that can make your body stronger. This form of cardio can be done just about anywhere. Turn up your favorite playlist and jump to the beat. Tossing your jump rope in a backpack, suitcase, or purse will help you squeeze in your limited time for exercise.
7. Elliptical Cross-Trainer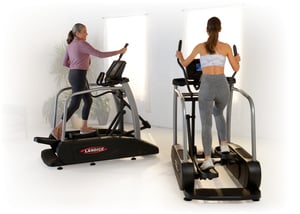 This interesting machine usually trains both the arms and the legs in a full-body workout that gets the heart beating as well as the fat burning. There are a variety of workouts you can perform on a cross-trainer, such as going backward and only using your arms or legs.
At Landice, we've built a living legacy of success by manufacturing the world's most durable, technologically advanced, and uncompromisingly easy-to-use treadmills, ellipticals, and bikes. Our commitment to engineering excellence, our specialty dealer network, and standing behind our fitness equipment with some of the best warranties has become an industry standard.
Contact us to learn about our training equipment and get started with what fits you best.